Art NEB2113 – Heavy Duty Flocklined Rubber Gloves
Material: Natural Rubber
Lining: Cotton Flocklined
Sizes available: 7-Small; 8-Medium; 9-Large; 10-Extra Large
Colours available: Blue over Yellow
Cuff: Straight
Thickness of gloves: about 0.53mm (21 Mil) (Single wall measured at back of palm)
Length of gloves: about 330mm (13 Inch)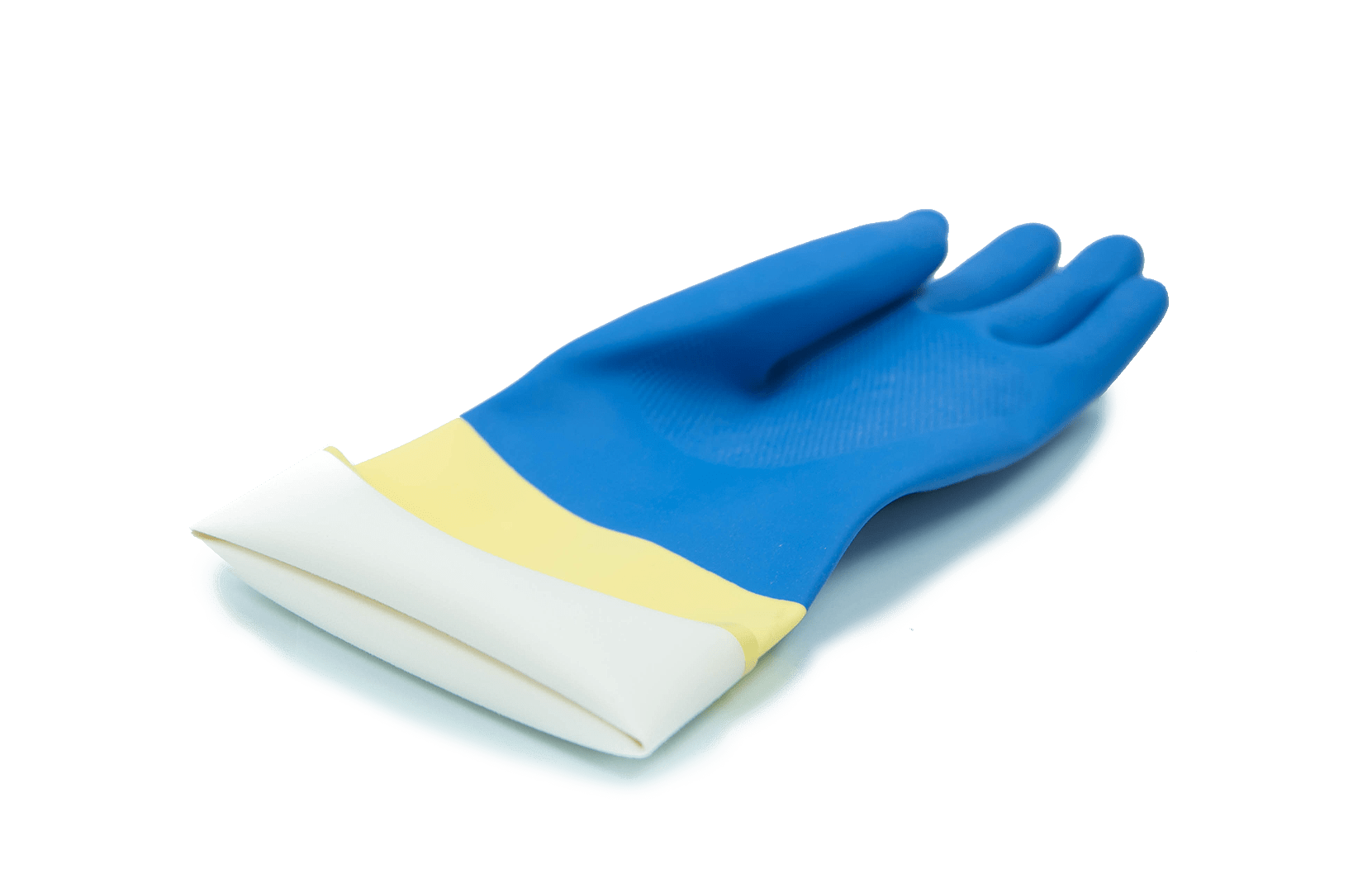 Features:
Specially designed contoured shape ensures greater comfort.
Improved abrasion resistance and offers greater durability due to 50% increase in thickness as compared to standard flock-lined gloves.
The patterned palm and fingers give excellent grip in both wet and dry conditions.
Cotton flock-lining offers added comfort and better absorption of perspiration.
Conform to European standards EN ISO 374-1:2016, EN ISO 374-5:2016, EN 388:2016, EN 420:2003 +A1:2009 and certified to CE Category III (PPE of Complex Design).
Specially designed shape with wider cuff for industrial use.