Description
Art YFL1 – Medium Weight Flocklined Rubber Gloves
Material: Natural Rubber
Lining: Cotton Flocklined
Sizes available: 7-Small; 8-Medium; 9-Large; 10-Extra Large
Colours available: Yellow
Cuff: Straight
Thickness of gloves: about 0.50mm (20 Mil) (Single wall measured at back of palm)
Length of gloves: about 300mm (12 Inch)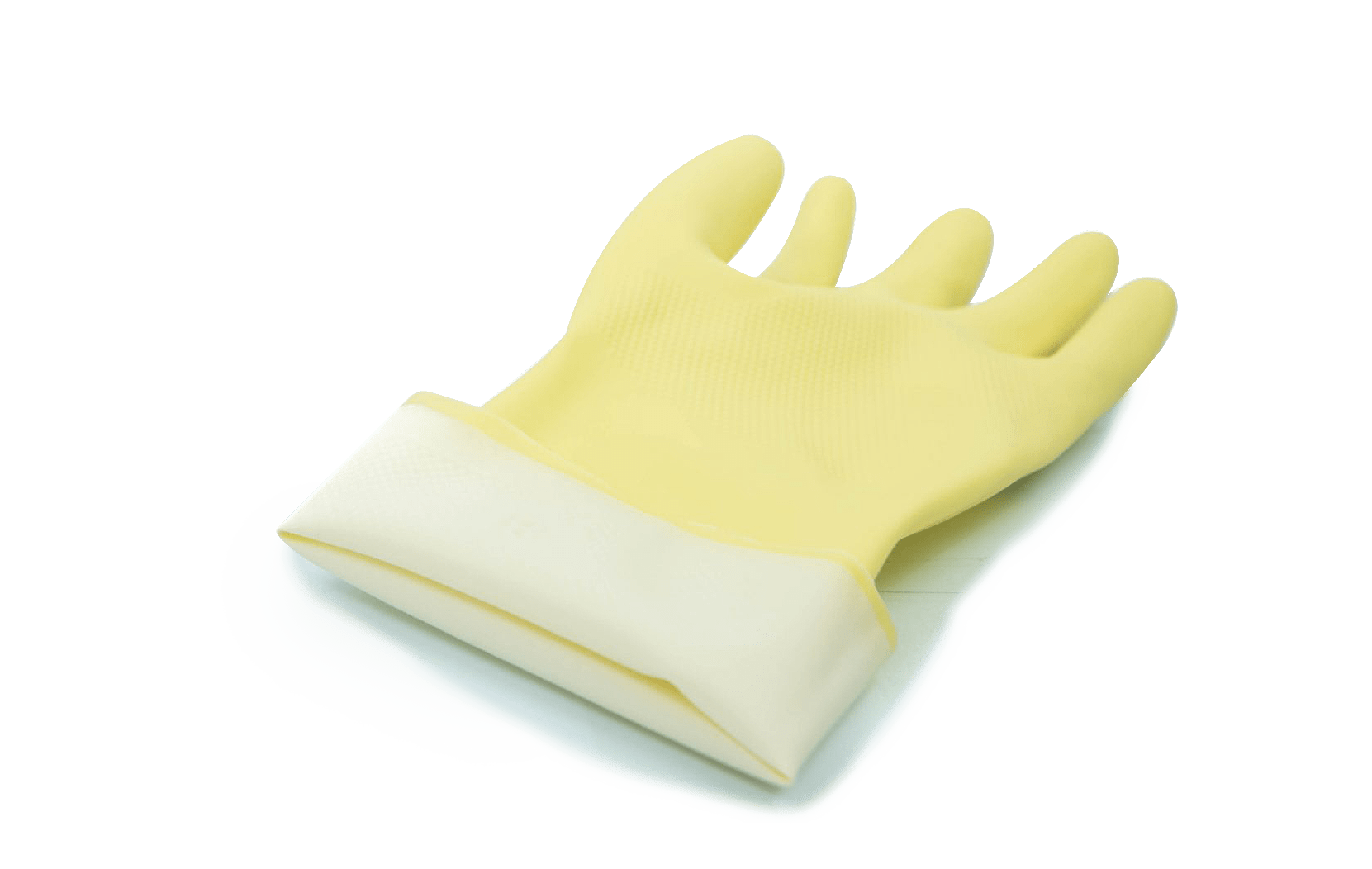 Features:
Made with premium grade natural latex compound.
Ergonomic design ensures perfect fitting and prevent hand fatigue.
Good tactile sensitivity and protection against mild acids and alkalis, detergents and alcohols.
The patterned palm and fingers give excellent grip in both wet and dry conditions.
Cotton flock-lining offers added comfort and better absorption of perspiration.
Conform to European standards EN ISO 374-1:2016, EN ISO 374-5:2016, EN 388:2016, EN 420:2003+A1:2009 and certified to CE Category III (PPE of Complex Design).